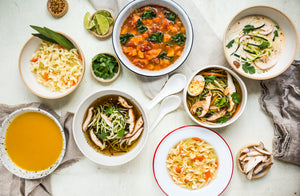 Order your Bone Broth Bundle
---
High Quality, Real Bone Broths
We just love bone broth. The immune-boosting, gut-healing, joint-soothing, skin and nail enhancing benefits of bone broth are only present, however, when it's properly prepared with lots of protein.  We spent an entire year developing and nutritionally-testing our recipes to ensure that our bone broths consistently deliver the wonderful promise of bone broth. 
20 grams of protein in every 8-ounce cup
If it doesn't have a significant level of protein, it's not real bone broth. All of our chicken broth and beef broth flavors contain 20 grams of protein per 8 ounce cup.
Broth Nutritional Content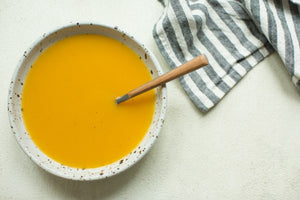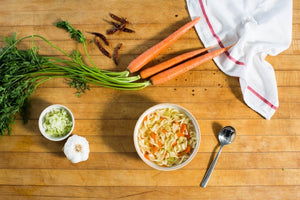 100% pasture raised, organic ingredients
We partner with local and regional farms that adhere to organic standards to offer 100% pasture-raised bone broths. We make our broths with locally grown poultry, grass fed beef, and organic vegetables, herbs and spices.
Our Organic Ingredients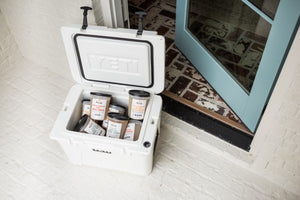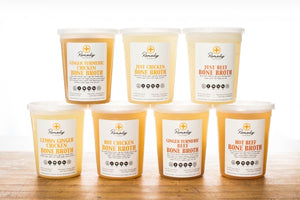 Bone Broth News
---
In the realm of natural remedies for supporting joint health, bone broth stands tall as a nourishing elixir with a time-tested legacy. From ancient civilizations to modern wellness enthusiasts, bone...
Remedy Bone Broth is  doing our part for sustainability. We recognize that if we want this planet to sustain us, we need to sustain the planet. Everything we do has an...
Remedy Bone Broth takes our responsibility to the community seriously. We are environmentally aware and work hard to be sustainable with our local footprint. We also donate to help with the growing...
---
Remedy Bone Broth delivers right to your door!
Discover the immune-boosting benefits of high-protein bone broth.